To boost productivity, Zap Calendar Pro App provides 1-Click Actions. On clicking on any Calendar item: a small command bar will pop-up (as shown in screenshot below):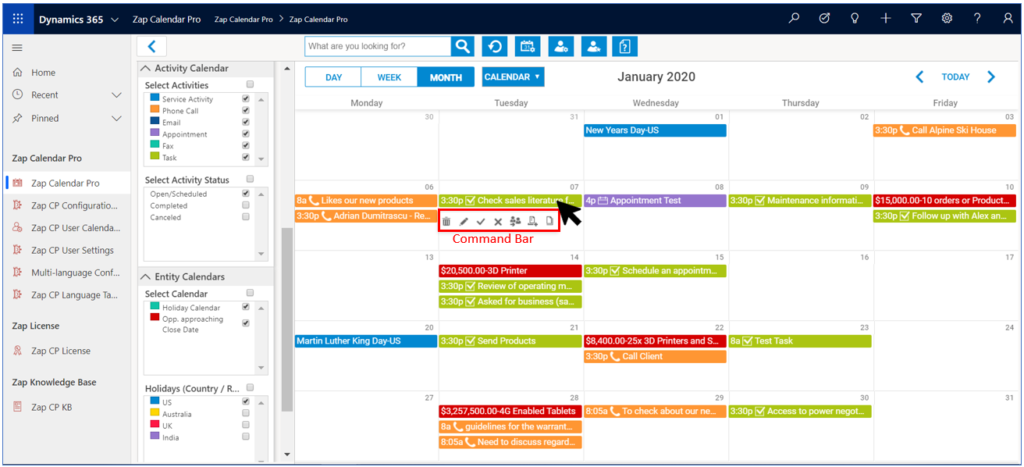 Zap Calendar Pro App provides below 1-Click Actions:
Edit: This will open up the specific Entity form.
Clone:
Delete: Allows deleting the record. Does confirmation message come when "Delete" button is clicked?
Assign: Easily assign the record to User/Team.
Mark Complete: An Activity can be "Marked Complete" in a single click.
Mark Cancel: Allows cancelling an Activity.
Add to  Queue