Below shows screenshot of Calendar Pro – Timeline View: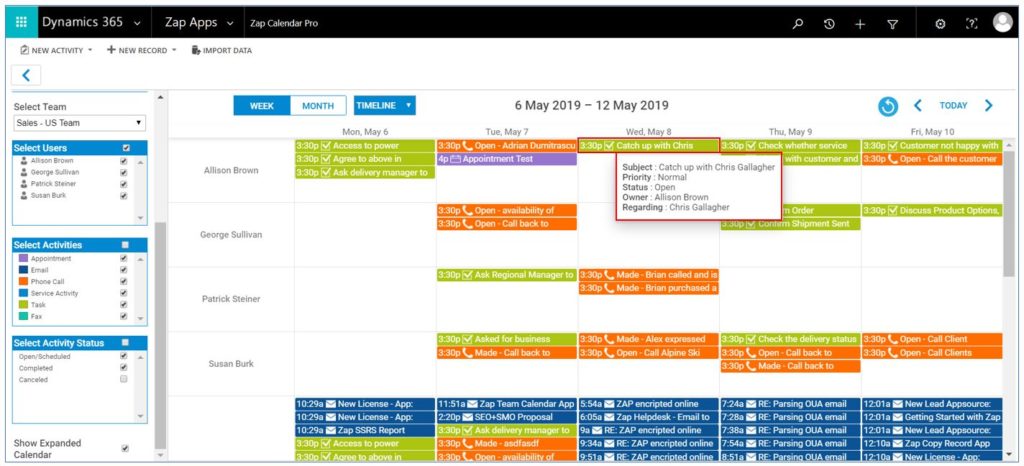 Manage Team Activities
View color-coded activities of Dynamics 365 CRM Users
Out-of-box (Task, Phone Call, Appointment, Email, Service Activity, etc) as well as Custom Activities Supported
Filter Activities by Status (Open / Scheduled / Cancelled / Completed)
Build your Own Calendar:
Each Team/ User in your company may have slightly different Activity Calendaring requirement. Using Zap Calendar Pro, your users can build unlimited Activity Calendars and share with other users/teams.
Customizable settings for each user
Each user can set their own personal settings for every Calendar they use.
Calendar Views Supported
Simple Calendar View
Timeline View
MultiLanguage Support (Coming Up)