Zap Object's SSRS Report Scheduler App for Dynamics 365 CRM (Online / On-Premise) allows you to have reports (Out-of-box or Custom) automatically run at specified dates and times without any user intervention. The report output file can be emailed to a recipient of your choice.
In this KB article, we would go through the steps needed to schedule a report:
Pre-requisite high-level steps:
Install Zap SSRS Report Scheduler App from Microsoft Appsource.
Activate the trial license
Setup the authentication settings
Configure the global settings
For detailed documentation for executing the above steps refer Zap Knowledgebase.
Scheduling the report:
Browse to Zap Apps >> Zap RS Scheduled Record and click "New".
Step 1: Select the report that needs to be scheduled: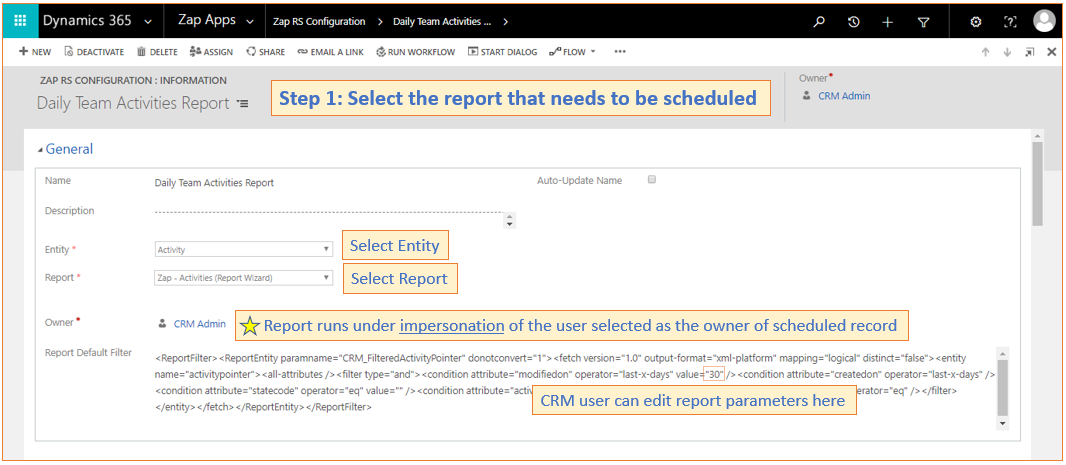 Step 2: Create the recurring schedule:
Step 3: Select the delivery options and email parameters:
The report scheduler would now automatically run at the scheduled day and time!
Receiving the report:
The report can be received in email…either inline or as an attachment:
Report received in email (Inline):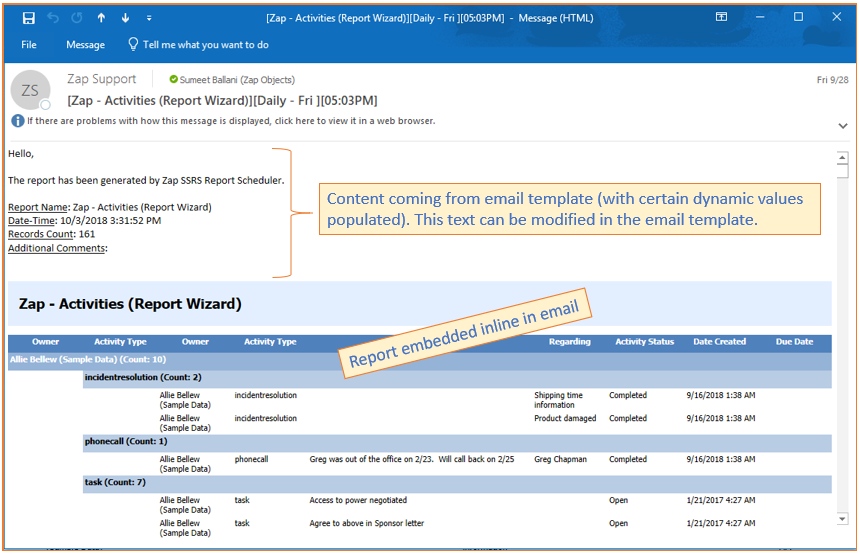 Report received in email (As an attachment (PDF, Excel,CSV,Word…):