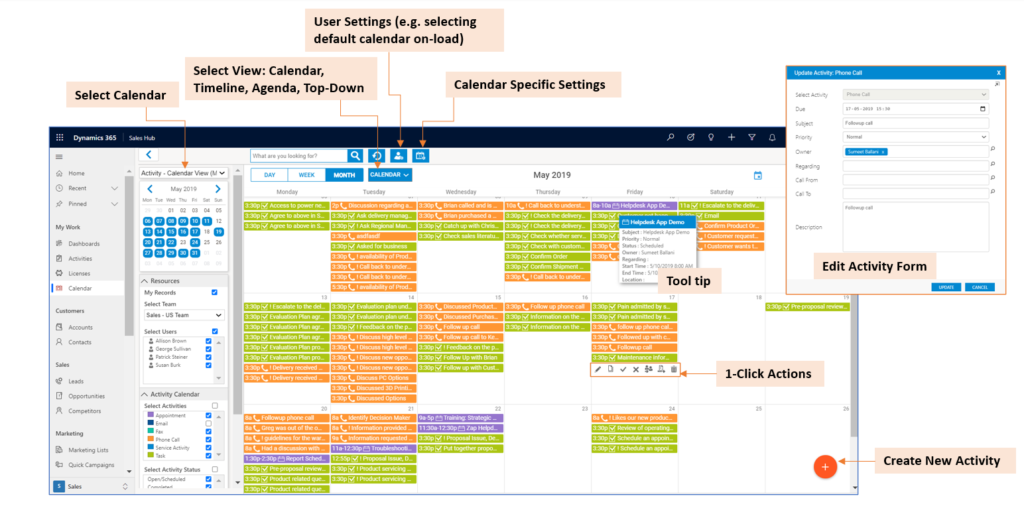 Calendar Specific Settings:
Every Calendar Pro User can define calendar settings like default timescale view, start hour, end hour, time slot, etc. This can be done for each Calendar. (Remember to Save the record)
If no settings has been defined by the user than the default settings created in Calendar configuration record will be applicable.
User Settings:
Default Calendar: User can select the default Calendar that should open immediately when Calendar is accessed.
Select Calendar: This drop-down shows various Calendar/s to which user has access.
A calendar configuration record needs to be created for each calendar record.
A calendar configuration record having "System Calendar" checkbox ticked will be visible to all users.
1-Click Actions: To display 1-Click Options pop-up…single-click any calendar item record.
Activity Edit form: To open Activity form in edit mode… double-click any calendar item record.