If the email (with report) did not generate based on the schedule created, below are the steps for troubleshooting:
Step 1: Do the emails show-up in the related section of scheduled record?
Refer KB article: Viewing emails generated for a scheduled report
If not then proceed to next step…
Step 2: Did you set the checkbox "Do not send email if report has 0 records"? If yes then run the report manually and verify that report indeed has records. If yes then proceed to next step.
Step 3: Check "Last Date Run Time" and "Next Date Run Time"
In Zap RS Configuration form, scroll to section: Run-Time Statistics and check the values in fields: Last Run Date-Time and Next Run Date-Time.

Do both these values show as expected?
Step 4: Check Event log records
Browse to related "Event Log" section of scheduled record…to see if any event log records show up for that particlar time. If yes then check then open the record and go-through the log details to check the error…
Step 5: Check related background process
For every saved RS Configuration record…you will see a waiting workflow…
Browse to related Background process of a scheduled record: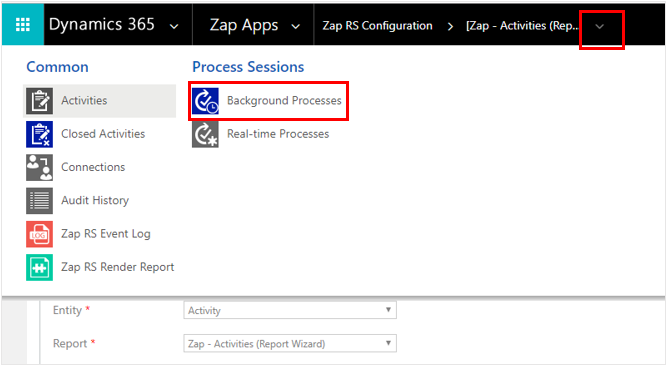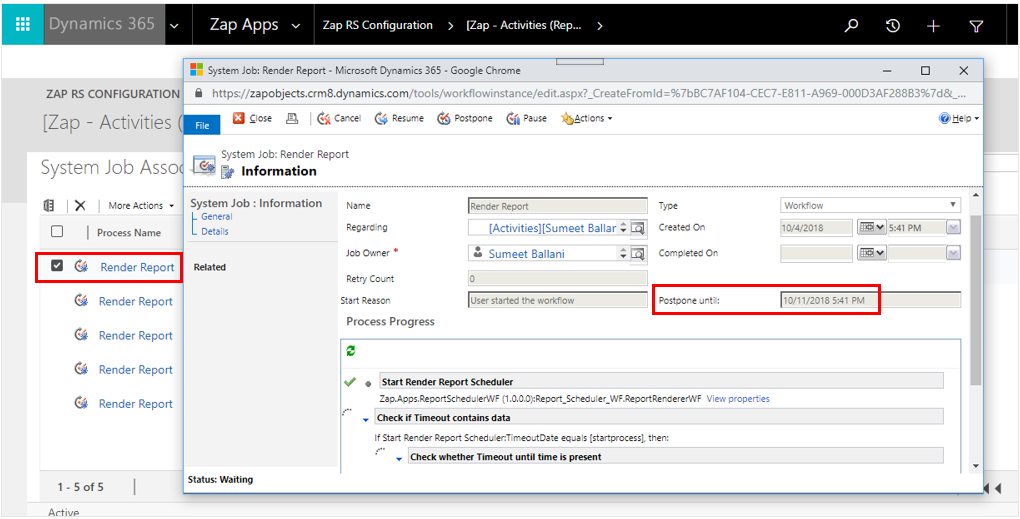 If you are still unable to resolve the issue, then email support@zapobjects.com with details regarding the issue.